Actress Shefali Jariwala, who plays the role of a prostitute in Anil V Kumar Productions Ratri Ke Yatri 2, says that her character has taught her a lot. The actress considers herself lucky to have got the part in the web series.
"There are a few opportunities that one gets as an actor where you get a chance to prove your mettle. Deepika, my character, of a prostitute, was actually a character that was tough and that was actually a unique perk for me. This role helped me step out of my comfort zone and the boundaries that I had set for myself. I knew this role will help me become a better actor and a stronger performer. And that's the primary reason why I took up Ratri ke Yatri 2. It helped me grow and it was a big leap for me. I could gather the courage to play this role only because Anil sir was directing it," she says.
Talking about working with Anil V Kumar, she says, "I knew it was safe for me to bare it all, emotionally. I was in safe hands. He really helped me execute something that was so out of the box for me. I would have never imagined myself playing the role of a prostitute. He is sensitive and such a great teacher. He made it very comfortable for me to be bold and adapt to the body language that was required to play a prostitute. I'm fortunate to be a part of such an amazing narrative and having Anil sir direct it. I have learned so much."
She adds, "My experience has been nothing but magical. Anil sir's guidance really helped me understand myself and the craft so much better. He is a dream to work with. Especially at this point where I want the audience to see what I have to offer as an actor, this was the perfect opportunity."
There are many web series being made on such topics. Talking about how they are the need of the hour, Shefali says, "The content is more sensitive than bold. We all have a preconceived notion about prostitution and sexual workers and we are very hence most actors are apprehensive about playing such characters. This is largely because we, as a society, don't fully understand what happens in their life and that is very tragic. After all, they are human beings too, with their own emotions, struggles. Sometimes, they end up really helping people who solicit their services. It's not always about sex and that the audience will understand when they watch Ratri Ke Yatri 2."
The actress says that she prepared well for the role. "I researched on the lives and stories of sex workers in India to understand where and why they were in this trade. It made me really appreciate my life and really opened me up as an actress. And I think I really went places that I haven't gone before. It was not easy at all. It was important for me to figure out how they think and then accordingly how they behave and how they speak. Also, to catch the body language required a lot of homework. But every step of the way, I had Anil sir guide me. I just hope the audiences understand and appreciate the message that we are trying to convey. Like I earlier mentioned, it is bold in terms of emotions and is a very sensitive show. I am hoping the stories resonate with the audiences and they give us love and enjoy the end product ' Ratri Ke Yatri 2'."
She adds, "I just want to add that it took guts to play this character and I am glad I gathered the courage to play Deepika. It has had a huge impact on me as an artist and as a human being."
First India is Rajasthan, Delhi & Uttar Pradesh's own English Newspaper. We bring you the most exclusive news from the power corridors of Rajasthan, Delhi & Uttar Pradesh along with the best of national, international and sports news from across the world.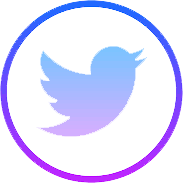 Greetings on the occasion of Deepavali! May Laxmi Maa bless us all with joy and prosperity!
Jagdeesh Chandra
(CEO & Editor)
© 2021 Firstindia Express. All rights reserved | IT Partner Kodecube
Similar to the contextual text color classes, easily set the background of an element