Alarm bells have gone out in India due to Sri Lanka's unparalleled economic catastrophe. According to economists, some state governments' policies of handing out freebies and subsidies could have disastrous long-term effects.
Many nations replicate Sri Lanka's expensive debt mistakes.
The 22 million people who make up Sri Lanka—which is more people than live in only the Indian capital—are experiencing an unheard-of economic disaster. The people of Sri Lanka were compelled to take to the streets as a result. Indian economists have raised the alarm after taking a cue from the island nation.
Punjab, Tamil Nadu, West Bengal, and Haryana all spend more than twenty percent of their revenue on interest payments.
According to reports, India's top bureaucrats warned Prime Minister Narendra Modi on April 3 that election giveaways could cause many states to go off a fiscal cliff and remain buried beneath mounds of debt, just like the Sri Lankan economy is doing right now.
If the analysis is restricted to the state of the public finances, the comparison to Sri Lanka can be helpful. Indian states are not independent nations, in contrast to Sri Lanka. However, there are several features that are very similar.
The epidemic crippled Sri Lanka's economy, which crumbled into a debt default in May. Tourism revenue decreased to a trickle. Textile and tea exports plummeted as shipment orders dried up to COVID-19. Non-resident remittances decreased as the global slump hurt incomes.


Although many of these variables were exogenous, certain internal public finance errors accelerated the economy's march toward the precipice's fall.
A recent Reserve Bank of India paper noted that the country's missteps in public policy included a sharp reduction in direct and indirect taxes right before the pandemic; a switch to organic farming by outlawing the use of chemical fertilizers and pesticides to reduce the cost of fertilizer subsidies, but this had a negative impact on rice production and plantation sector productivity; and ambitious infrastructure plans.
How well-managed are public finances and macroeconomic restraints in Indian states?
Let's evaluate a few facts. The debt situation comes first.
Examining trends in the gross fiscal deficit is a common technique to assess this (G.F.D.), a shortened way to determine how much a state borrows to cover its costs.
The average G.F.D. to G.S.D.P. (gross state domestic product) ratio was maintained at a tolerable 2.5 percent, considerably below the Fiscal Responsibility Legislation (FRL) ceiling of 3 percent, over eight years, the better part of the last decade, from 2011–12 to 2019–20.
Having said that, it is crucial to remember that the GFD/GSDP ratio for all states as a whole hid significant inter-state variability. While Assam, Gujarat, Maharashtra, Odisha, and Delhi kept G.F.D. well within 2 percent of G.S.D.P. on average, states like Andhra Pradesh, Kerala, Punjab, and Rajasthan saw G.F.D. of more than 3.5 percent of G.S.D.P.
However, after being hit by the global pandemic in 2020, the financial sheets began to deteriorate rapidly, resulting in rising debt levels and worsening expense management.
The ten states with the highest debt loads according to the R.B.I. are Punjab, Rajasthan, Kerala, West Bengal, Bihar, Andhra Pradesh, Jharkhand, Madhya Pradesh, Uttar Pradesh, and Haryana. About half of all state government expenditures in India are made up of these ten states.
The total debt for Andhra Pradesh is anticipated to be 32.8 percent of its gross state product (G.S.D.P.) this year (2022-23), compared to 38.1 percent for Bihar, 37.2 percent for Kerala, 33.3 percent for Madhya Pradesh, 53.3 percent for Punjab (2021-22), 39.8 percent for Rajasthan, 32.5 percent for Uttar Pradesh, and 34.2 percent for West Bengal.
Examining what percentage of income is used to pay loan interest is another helpful method of analyzing the status of the economy. A more significant portion of income needing to be set aside for paying interest rates would indicate a precarious financial situation, other things being equal.
This doesn't paint a happy image in many states. For instance, Punjab spends 21.3 percent, Tamil Nadu 21%, West Bengal 20.8 percent, and Haryana 20.9 percent of its income revenues on interest payments.
Risks have also increased due to the status of the electricity distribution corporations ( D.I.S.C.O.M.) and the guarantees provided by various state governments for loans that these D.I.S.C.O.M. have taken to pay off generation and transmission businesses.
In 2020–21, these loans, which have been guaranteed by state governments, totaled Rs 1.36 lakh crore for 16 states. In 2019–20, the aggregate losses of the D.I.S.C.O.M.s in the five states with the highest levels of debt (Bihar, Kerala, Punjab, Rajasthan, and West Bengal) accounted for 24.7% of all D.I.S.C.O.M. losses.
As a result of the guarantees, any failure by the D.I.S.C.O.M. to repay these loans will merely add to the mountain of debt owed by the state governments. State governments, therefore, face a very high level of budgetary risk.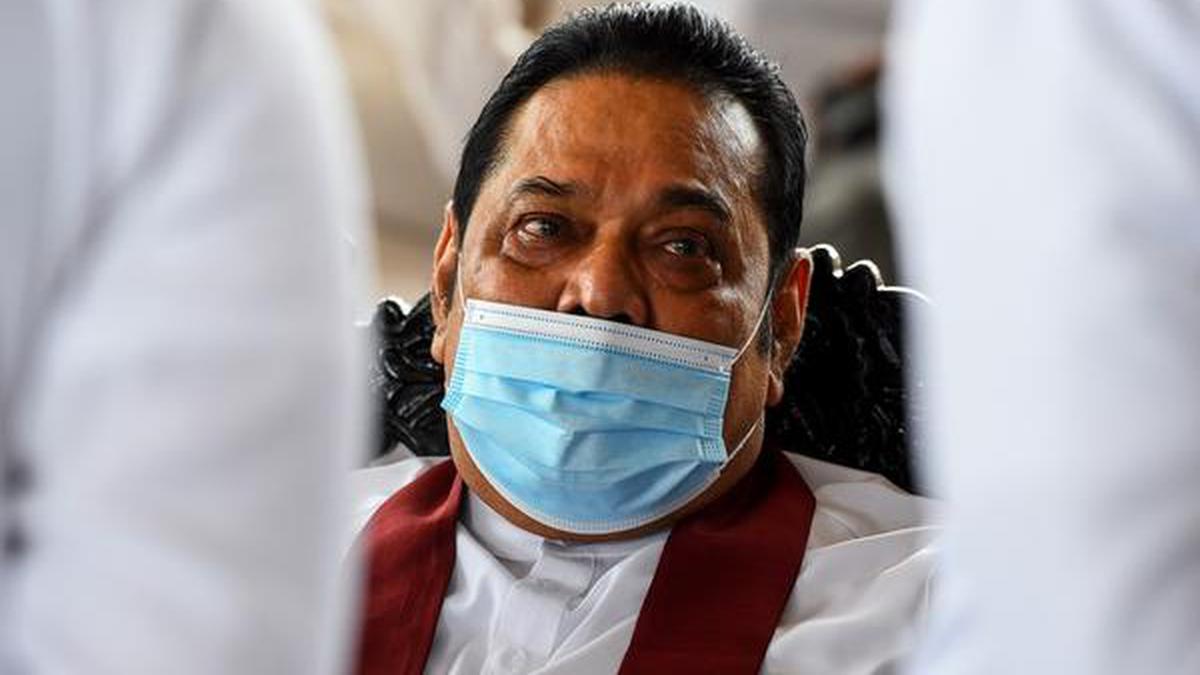 To fulfill their debt obligations, the governments must implement extensive fiscal changes that must follow macroprudential standards. This would entail making a clear difference between welfare programs with significant positive externalities and freebies that are motivated by political considerations.
The populist method of governance views the government as a provider as well as a facilitator. Tamil Nadu began delivering on a pledge made by the D.M.K. during their election campaign—free color T.V.s for low-income households—in 2006. The state put aside Rs 750 crore to distribute 25 lakh T.V. sets in a year where its debt as a percentage of G.D.P. was 25%.
For many years, the scheme—in one way or another—became an often referenced illustration of India's culture of election freebies. The story remains the same regardless of states or political parties; only the specifics alter.
For the upcoming fiscal year, for example, poll-bound Gujarat has allocated Rs 4,000 crore to offer 1,000 days' worth of 1 kg dal, 2 kg gram, and 1 kg edible oil to expectant and lactating women. In order to meet the expense of providing free power to home consumers, Himachal Pradesh, which is also due to hold its assembly elections later this year, has set aside Rs 100 crore. And in one of its last moves before the election, Uttar Pradesh declared it would put aside Rs 2,035 crore to give away free cellphones and tablets.
CERTAIN STATES REGARDING SLIPPERY SLOPE
According to economists, some state governments' policies of handing out freebies and subsidies could have disastrous long-term effects. Similar errors are being made in several Indian states, which might benefit the ruling parties at the expense of the country's economy.
According to K Pant, chief economist at India Ratings & Research Pvt Ltd, "Freebies are tools in the government's hands. If governments give away too many freebies, the budget deficit of the states would be directly impacted. The economy could be negatively impacted by this.
"State governments should be cautious when accepting these subsidies and giveaways. A severe economic catastrophe, similar to the one Sri Lanka is currently experiencing, might result if citizens don't spend after obtaining them to sustain the state's economy, the official said.
"If you make giveaways permanent, no one will work," claimed economist Sunil Alag. If you got free food and drink, why would you work? A financial crisis is already affecting many state governments. The urgent requirement is to encourage people to contribute to the economy rather than simply handing out stuff for free.
According to the majority of economists India Today spoke with, in economics, there is no such thing as a free lunch because ultimately, someone has to pay for the "free items."
They said that political parties needed to stop competing to offer everything for free right away.
Politicians are also wary of the nation's economic climate. According to Ram Gopal Yadav, general secretary of the Samajwadi Party, "People are concerned about the fact that inflation is increasing steadily. If inflation keeps rising, India can see conditions similar to those in Sri Lanka."
Shiv Sena MP Priyanka Chaturvedi echoed a similar attitude when she stated, "We need to keep a watchful eye on the rising prices of everything from fuel to vegetables. Costs for many products are rising. For the average person, this could mean tragedy in the future."


FREEBIES POLITICAL IN PUNJAB
Voters in five states recently voted and promised rained down on them.
Take Punjab as an example, where the Aam Aadmi Party established the government. As previously stated by A.A.P. national leader Arvind Kejriwal, the Delhi chief minister who pledged during the election campaign to replicate his government's Delhi model in Punjab, it is currently exploring ways to give free electricity for up to 300 units.
In an interview with India Today, Punjab Finance Minister Harpal Singh Cheema said, "I will meet with Punjab Chief Minister Bhagwant Mann and discuss steps to control state finances. In an earlier meeting with the prime minister, the chief minister requested a package worth Rs 1 lakh crore for the state.
HUGE DEBTS, TONS OF PROMISES
What financial effects would the A.A.P.'s promises have on Punjab?
An interim budget of Rs 37,120 crore was recently presented by the Punjab A.A.P. administration. The majority of this, or almost Rs 4,688 crore, will be used solely for loan interest payments.
Because Punjab has a debt of around Rs 3 lakh crore, up to 40% of the state's income is used to pay back debts.
By 2024–2025, Punjab's debt will reach Rs 3,37,000 crore, according to a C.A.G. (Comptroller and Auditor General) report.
Punjab's yearly revenue in 2021–2022 was only Rs 95,263 crore, which is Rs 15,997 crore less than the province's annual expenditure of Rs 1,68,015 crore. As a result of this income-expenditure gap, the Punjab government turns to borrow every year.
How would the government of a state with so much debt keep its commitments, then?
Another pointless query is why promises of freebies are made if the government is surviving by borrowing money or applying for aid packages.
"Whichever party is in power — whether it the Aam Aadmi Party or the Congress — they like to provide gifts to charm the people of Punjab," said Vineet Joshi, a leader in the Punjab B.J.P., to India Today.
The Channi government incurred a debt of Rs 1 lakh crore as a result of its numerous promises. Now, the Aam Aadmi Party government has also made other lucrative promises, one of which is the vow to provide each woman Rs 1,000. Who will pay the expenses?
RUNNING ON FUMES TREASURY
The pledge to provide 300 units of free electricity was delayed until June as soon as the A.A.P. took office. This was done because the government would have to totally empty its coffers in order to provide free electricity, which would have cost Rs 5,000 crore.
The second pledge, which calls for paying every woman Rs 1,000 each month, will cost Rs 12,000 crore each month.


Punjab is yet to see the benefits that past chief ministers Captain Amarinder Singh and Charanjit Singh Channi had promised. For instance, the pledge to forgive all farmer loans has not been kept.
Additionally, promises to give the unemployed Rs 2,500 per month and to give one member of each household a government job has not been kept.
WHY MENTION THE LANKA CRISIS?
After the new administration was formed in 2019, Sri Lanka's current problem started. When President Gotabaya Rajapaksa announced tax cuts as part of an election promise, Sri Lanka's treasury experienced more outflow than inflow. Currently, the situation is such that individuals pay exorbitant prices for basic necessities like milk, beans, bread, and petrol.
Up until a few days ago, a liter of coconut oil cost Rs 350. It now costs Rs 900 per liter. Sri Lanka is currently in a terrible situation with increasing debt, a bare treasury, extraordinary inflation, and violent protests.
Sri Lanka, formerly known as "sone ki Lanka" or "Lanka built of gold," is on the verge of disintegrating into chaos.
MISTAKES MADE BY SRI LANKA
After the administration was formed in November 2019, President Rajapaksa lowered taxes from 15% to 8%. Sri Lanka suffered an annual revenue loss of Rs. 60,000 crores as a result.
Making commitments without making preparations was another error. Sri Lanka is an import- and tourism-dependent nation. When travel was halted due to the Covid-19 outbreak and income plummeted substantially across all sectors, unemployment rose.
The treasury emptied out. Importing became more challenging for Sri Lanka.
The third major error was maintaining strict control over Sri Lanka's rising debt. In just two years, Sri Lanka's foreign debt has risen by a staggering 175 percent. The total amount of the Sri Lanka's debt is currently Rs 2.66 lakh crore.
edited and proofread by nikita sharma 
Lorem ipsum dolor sit amet, consectetur.
Your email address will not be published. Required fields are marked *








inventiva_300x600