INDIAN TRAIL – The Town of Indian Trail, in partnership with the Metrolina Native American Association, is hosting  an American Indian Culture Day on Aug. 27, from 11 a.m. to 4 p.m., at Carolina Courts (240 Chestnut Parkway).
The event will showcase Native American dancing, art and food representing tribes across the state and nation. 
"Dancers, food, a drum group, hands-on activities and learning more about the first people  will be showcased," said Rebecca Jones LaClaire, chairperson for the Metrolina  Native American Association.
The American Indian Culture Day will begin with remarks from the Metrolina Native American Association and Hayden  Kramer, Indian Trail's Parks and Recreation Department director. Reggie Brewer, cultural enrichment director for the  Lumbee Tribe, will emcee the event. 
Event Schedule 
11:15 a.m.: Invocation, blessing and honor song 
11:20 a.m.: Introduction of the dancers 
11:30 a.m. – 1 p.m.: Dance showcase 
1-1:30 p.m.: Storytellers and flute players 
1:30-2 p.m.: Audience participation in a Two Step and Round Dance 
2-3:30 p.m.: Dance showcase 
3:30-4 p.m.: Final storyteller and flute player with audience participation 
The event will also feature hands-on crafts for kids, cultural vendors, and food.  
"The Town heard from numerous residents that they were interested in having us partner with the Metrolina Native  American Association for an event," Kramer said. "We are excited to be cohosting the American Indian Culture Day with  them and look forward to bringing a cultural celebration back to Indian Trail." 
Visit www.itsparksandrec.com for more information about Indian Trail Parks and Recreation.
Your comment has been submitted.
Reported
There was a problem reporting this.
Log In
Keep it Clean. Please avoid obscene, vulgar, lewd, racist or sexually-oriented language.
PLEASE TURN OFF YOUR CAPS LOCK.
Don't Threaten. Threats of harming another person will not be tolerated.
Be Truthful. Don't knowingly lie about anyone or anything.
Be Nice. No racism, sexism or any sort of -ism that is degrading to another person.
Be Proactive. Use the 'Report' link on each comment to let us know of abusive posts.
Share with Us. We'd love to hear eyewitness accounts, the history behind an article.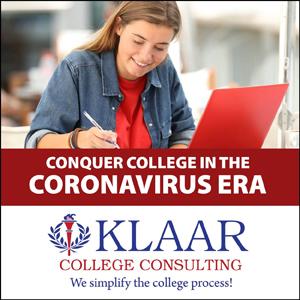 Sorry, there are no recent results for popular videos.
Sorry, there are no recent results for popular commented articles.